Each year, Benjamin Moore designs a palette of colors that they believe will lead the way in design and decor. Within this group of colors, they designate one of them as their "Color of the Year." Past colors that have been awarded this title include Lemon Sorbet, Breath of Fresh Air and most recently in 2015, Guilford Green. Their marketing and research definitely does seem to work as I have seen each of those colors grow in popularity after it was named with the honor. Through the first four months of 2016, the trend has continued and I have seen an increase in selection of a color that was already hugely popular.
This year's color is OC-117 Simply White, a surprising choice for me at first, but after attending a color design seminar and doing more reading it definitely has its merits. Benjamin Moore's creative director Ellen O'Neill says that "white is transcendent, timeless, its versatility is unrivaled" and that it can be found "everywhere in every form." The main purpose for its selection was to create a clean and quiet palette that is highlighted with bold accents. Every color has its good and bad points so I will expand on my feelings on each of the color selections for this year and maybe even suggest some alternatives that.. who knows.. maybe will appear in 2017!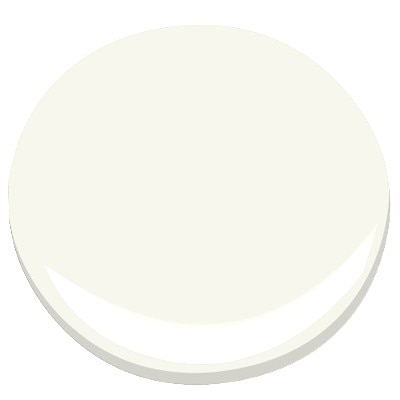 OC-117 Simply White:
Do not adjust your screens, there is a color blob to the left. We have always described Simply White as one of our cleanest whites and that why it has been hugely popular as a trim and ceiling color. I have a hard time choosing it for customers as a wall color because it lacks.. well color.. but it will help to achieve that clean, crisp look without being too cold or stark like many whites that we have. It has a touch of golden yellow to it that warms it up just enough. Our
Pinterest board
has some great example of Simply White in action. I do like how it makes a kitchen look really clean and fresh, but just remember that you'll have to was the walls often because you can see everything on white!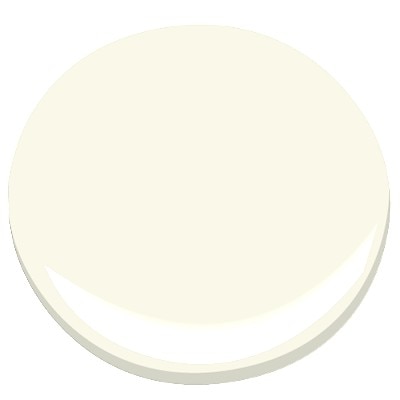 AF-20 Mascarpone:
A slightly warmer and more creamy version of Simply White, this color has also been hugely popular before its inclusion to this year's color trends. I like its warmth and have been suggesting it for years, but it's funny now that the trends have shifted to super clean I'm almost afraid at times that it has too much yellow. It's a great second option though for customers who want just a little more than Simply White has to offer but who are still scared of color. There are a lot of customers like that!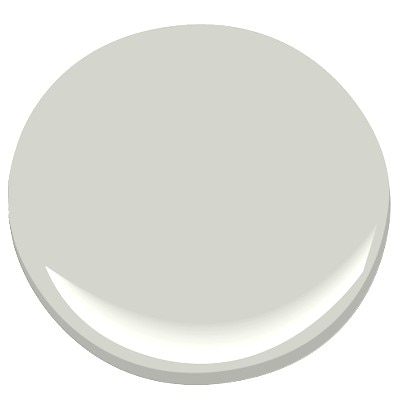 OC-52: Gray Owl:
Before the Color Trends of 2016 were announced, this was actually my guess for what the Color of the Year was going to be. It is a slightly lighter and grayer version of the ever-popular Revere Pewter so I figured Benjamin Moore would go with something like this to fall into the gray trend that I discussed last week. It's an interesting color that I like to describe as a chameleon because it can take on so many appearances. Sometimes it's gray, sometimes cool brown. I have had customers use it and see blue, red, green, or even purple undertones in their homes. This can sometimes make it a difficult choice when the customer desires consistency in their home's appearance.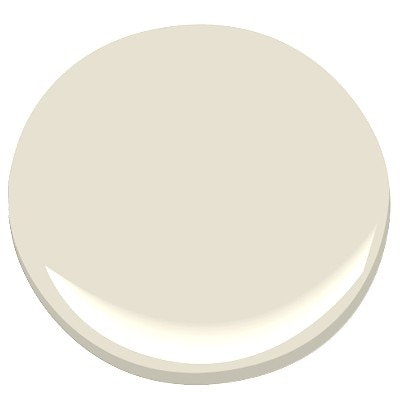 OC-9 Ballet White:
This is actually the only color in this year's trends that I would group into the "neutral" or "beige" family which is a nice, but marked departure from a decade ago when everything was neutral and earthy. It does have a slight gray undertone, but still warm enough to work with other colors. I would describe it as the color of froth on cappuccino if I had to pick something. It's pretty nondescript and I suppose could work in many applications, but I would have liked to see something a little more interesting if it has to bee the only neutral in the palette, perhaps adding one of the newer Color Stories colors like Cake Batter or Lace Handkerchief.
2008-10 Ravishing Red, 2022-40 Banana Yellow, HC-119 Kittery Point Green, 2064-20 Patriot Blue, 2071-20 Gentle Violet:
I don't expect many customers to use these colors to paint their entire house (the green is a slight exception) but the purpose of their addition to the 2016 Color Trends was for a pop of color and also to bring the full spectrum of the rainbow to balance out the starkness and neutrality of the included whites. These colors can work great as an accent wall or even better use them in fabrics, pillows, rugs and decor for a bold look on a smaller scale
2174-70 Cream Puff, 2024-60 Lemonade, 2053-70 Morning Sky Blue, AF-505 Blue Echo, 2070-50 Enchanted:
These colors are the secondary level of the primary colors. They still add some bright pops of color but have a lighter and airier feel to them. With the exception of Blue Echo, these colors are all on a pastel level and I'm not the biggest fan of these tones, I would actually prefer the bolder colors to these. I usually refer to them as "Easter Egg" colors. They're nice for kid's rooms and can possibly work in other situations but I rarely choose them.
OC-55 Paper White, AF-580 Luxe, 2127-20 Black Ink, AF-155 Weimaraner, AF-170 French Press:
These are the blacks and browns of this year's trend colors and they add yet another layer to juxtapose with the clean whites and pure colors. Both of the browns have been popular and also work well as an exterior color. I used the Paper White for my parent's home because they wanted a very light gray but was slightly underwhelmed since it was so light. I think the next deeper color Sterling would have been a smarter choice for this palette.
Also included in the palette are
2076-20 Royal Flush
,
2068-70 White Heaven
and
2067-70 White Satin
. Probably won't be doing too much mixing of those but who knows, maybe there is a perfect use for them somewhere.
So maybe there's a color here for you. Or maybe not. Color trends usually trickle down from the fashion and design industry a year later, so what you see on the runways and in magazines now will probably serve as a good forecast for what to expect from Benjamin Moore in 2017. This year's colors are based on "striking contrasts, bold lines and definitions," the contrast between white and color, between simple and complex, between starkness and saturation. My prediction for 2017's Color of the Year is a Color Stories color maybe? Possibly Subway Tile or Gotham to evoke that urban sophistication that everyone is after. Or maybe we'll see a nod to the deep grays with something classic like Kendall Charcoal or Graystone. We'll find out in a few months.. until then lets make the most of 2016 and really do something special with your space!